Roman History Reading Group
Site Index
About Us
Readings by alpha
Readings, chronological
Currently Reading
Roman History Books and More Blog

Links of Interest
Ancient History & General Roman History Links, including maps
Archaeology
Articles & Essays by Members & Friends
Electronic Texts & Author Websites
Ancient & Modern Authors
History of Early Rome, Republic & Empire
Coins
Roman Calendar
Fun, Games & Movie Links
Languages
Mythology, Philosophy & Religion
Early Christianity & Judaism
Warfare
Way of Life
Webrings
Irene's Travelogue: Germania 1999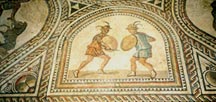 Ancient Rome as seen in the year 2001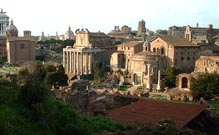 Images © Irene B. Hahn, Judith Geary (1)

Questions?
e-mail irenesbooks@optonline.net

The Roman Calendar, Encyclopaedia Romana
Plutarch on the Roman Calendar (from Early Roman calendar)
Numa Pompilius excerpt
The Roman Calendar at About.com
Calendars of ancient Rome. Roman and Julian calendars.
Roman Calendar (Wally Kowalski) background
LacusCurtius: The Roman Calendar (Smith's Dictionary, 1875)
Probably the single most complete source online.
LacusCurtius: Horologium
LacusCurtius: Fasti Antiates Maiores
LacusCurtius: Fasti Praenestini
Calendar of Holidays and Festivals
Nova Roma
Roman Calendar at Wikipedia handle with care
Note: This site has disappeared, follow-up to come.
If you find that any link has become obsolete, please e-mail me
at irenesbooks@optonline.net, so that I can take it off the list.