Roman History Reading Group
Site Index
About Us
Readings by alpha
Readings, chronological
Currently Reading
Roman History Books and More Blog

Links of Interest
Ancient History & General Roman History Links, including maps
Archaeology
Articles & Essays by Members & Friends
Electronic Texts & Author Websites
History of Early Rome, Republic & Empire
Coins
Roman Calendar
Fun, Games & Movie Links
Languages
Mythology, Philosophy & Religion
Early Christianity & Judaism
Warfare
Way of Life
Webrings
Irene's Travelogue: Roman Germania 1999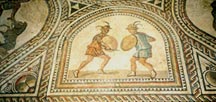 Ancient Rome as seen in the year 2001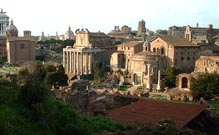 Images © Irene B. Hahn,
Judith Geary (1)

Questions?
e-mail irenesbooks@optonline.net

General E-text Links
Reading Lists and Bibliographies
These may include e-texts
Historia Augusta
Other Authors, Ancient
Other Authors, Modern
Essays, etc.
Historical Mystery Fiction
Latin & Greek, and Other Languages
If you find that any link has become obsolete, please e-mail me
at irenesbooks@optonline.net, so that I can take it off the list.